The Queen Creek Meeting House (QCMH), Arizona is a federally recognized 501(c)(3) charitable non-profit Arizona corporation.  It is a facility where AA meetings, Al-Anon meetings, and other twelve step meetings, and related events are held.
QCMH Thanksgiving Day Dinner
Date: Thursday, November 25th, 2021
Time: 1:30 pm
Featuring a Fire-Pit Roasted Turkey. Please bring a side dish to share.
AA meetings will follow the Thursday schedule with additional AA meetings @ 10:00am, 3:00pm, & 9:00pm.

Questions? Contact Special Events Coordinator Damien @ 480-670-1458.
2022 QCMH 1st Qtr House Committee Business Meeting 
Meeting is Saturday, January 15th, 11:30 am.  More details to follow.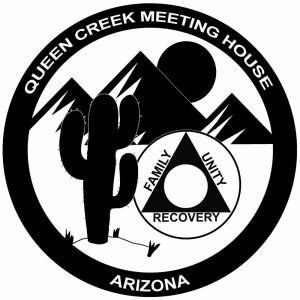 Additional Meeting Information
Search the complete list of meetings at the QCMH or print a PDF version of the current meeting schedule.  Updates to the meeting schedule should be forwarded to the QCMH Schedule Coordinator.
All meetings are self-supporting, rent-paying entities independent of the QCMH.  Any comments or questions about the meetings should be directed to the individual meetings.
Interested in starting a 12th step recovery meeting?  Please, contact a member of the board of directors or house committee to assist you in finding an available time slot.
Currently the QCMH annual membership fee is $10.   If you would like more information about membership or how to become a member Read More…