Queen Creek Meeting house
12 Step Recovery Meetings
The Queen Creek Meeting House (QCMH), Arizona is a federally recognized 501(c)(3) charitable non-profit Arizona corporation.  It is a facility where AA meetings, Al-Anon meetings, and other twelve step meetings, and related events are held.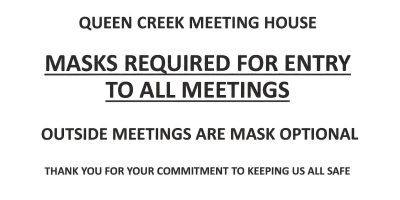 QCMH 1st Qtr House Committee Business Meeting
Meeting is Saturday, January 16th, 11:30 am via ZOOM. There are two open positions available: Vice Chairperson of the House Committee and a Board of Directors position.  Requirements for the Board Member position can be found in the QCMH bylaws, and the Vice Chairperson job description.
You must be a QCMH member to vote in the board election.  Annual Membership renewal is due in January.
Due to COVID-19, the decrease in meeting attendance has greatly reduced group 7th tradition collection and rent donations.  Click here to make a donation.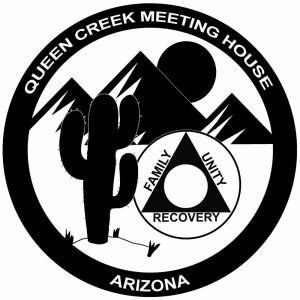 Additional Meeting Information
Search the complete list of meetings at the QCMH or print a PDF version of the current meeting schedule.  Updates to the meeting schedule should be forwarded to the QCMH Schedule Coordinator.
All meetings are self-supporting, rent-paying entities independent of the QCMH.  Any comments or questions about the meetings should be directed to the individual meetings.
Interested in starting a 12th step recovery meeting?  Please, contact a member of the board of directors or house committee to assist you in finding an available time slot.
Currently the QCMH annual membership fee is $10.   If you would like more information about membership or how to become a member Read More…