Queen Creek Meeting house
12 Step Recovery Meetings
COVID-19 Update
Regarding the status of the QCMH, the Board of Directors has discussed this matter. This is their response "We have had that discussion [about cancelling meetings] and decided against that.  We are of the opinion that people will make the best decision for themselves.  The board is the landlord for the property.  Meetings [tenants] are autonomous and must make their own decisions about closing meetings or not."  
Click here for updated recommended meeting guidelines and schedule information.
The Queen Creek Meeting House (QCMH), Arizona is a federally recognized 501(c)(3) charitable non-profit Arizona corporation.  It is a facility where AA meetings, Al-Anon meetings, and other twelve step meetings, and related events are held.
Due to COVID-19 not all meetings scheduled are meeting.  Go to the Find a Meeting page for updates and alternate meeting sources.
QCMH Annual Picnic – Saturday April 11, Noon at Desert Mountain Park (Palo Verde Ramada)
Planning for the QCMH Annual Picnic has been postponed.  More information to follow.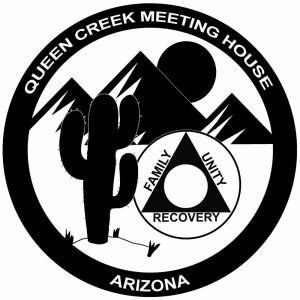 Additional Meeting Information
Search the complete list of meetings at the QCMH or print a PDF version of the current meeting schedule.  Updates to the meeting schedule should be forwarded to the QCMH Schedule Coordinator.
All meetings are self-supporting, rent-paying entities independent of the QCMH.  Any comments or questions about the meetings should be directed to the individual meetings.
Interested in starting a 12th step recovery meeting, please contact a member of the board of directors or house committee.  They will be glad to assist you in finding an available time slot.
Currently the QCMH annual membership fee is $10.   If you would like more information about membership or how to become a member Read More…