Queen Creek Meeting house
12 Step Recovery Meetings
COVID-19 Facility Update
As of June 19, 2020, facial masks/coverings are required for all persons attending meetings at the QCMH. 
The Queen Creek Meeting House (QCMH), Arizona is a federally recognized 501(c)(3) charitable non-profit Arizona corporation.  It is a facility where AA meetings, Al-Anon meetings, and other twelve step meetings, and related events are held.
QCMH 3rd Quarter Committee Meeting – July 18th, 2020
The QCMH 3rd quarter committee meeting is July 18th, 2020 @ 11:30 AM.  Members will have the option to attend the meeting via ZOOM or at the QCMH where a ZOOM connection will be set up for all in attendance.  Click here for ZOOM access.  Elections for three (3) board positions will also be held at this time.  All QCMH members are encouraged to attend and vote.  
QCMH Board of Directors Elections – July 18th, 2020
A Board of Directors election will be held as part of the QCMH 3rd quarter committee meeting, July 18th, 2020 @ 11:30 AM.  There are three (3) board positions up for re-election. Each position is a two (2) year term.  At the time of election the candidate must be a member of a 12-step group, have twelve (12) months of continuous sobriety or continuous membership for non sobriety groups, and be a member in good standing. You must be a QCMH member to vote in the election.  Current board members may run again for re-election.  
House Committe OPEN Position – Grounds Maintenance
Due to COVID-19, the decrease in meeting attendance has greatly reduced group 7th tradition collection and rent donations.  Click here to make a donation.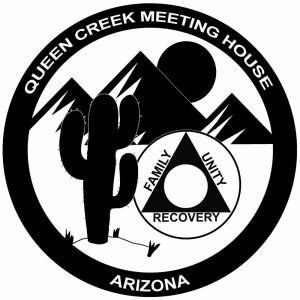 Additional Meeting Information
Search the complete list of meetings at the QCMH or print a PDF version of the current meeting schedule.  Updates to the meeting schedule should be forwarded to the QCMH Schedule Coordinator.
All meetings are self-supporting, rent-paying entities independent of the QCMH.  Any comments or questions about the meetings should be directed to the individual meetings.
Interested in starting a 12th step recovery meeting?  Please, contact a member of the board of directors or house committee to assist you in finding an available time slot.
Currently the QCMH annual membership fee is $10.   If you would like more information about membership or how to become a member Read More…